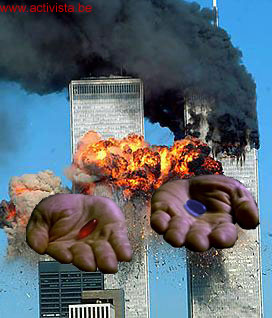 READ TIME'S FULL ARTICLE HEAR

TIME'S COVER STORY HEADLINE: Why The 9/11 Conspiracies Won't Go Away?

When the mainstream media realizes that news harmful to the Empire can no longer be ignored? It must now do its real job and work full-time in order to showcase, spin, and thoroughly marginalize the issue.

Even though the article attempts to discredit the movie "Loose Change" at the end, it only proves the times writer actually seen the matrix but out of sheer fear chose to return inside & continue living as a lost sheep. The writer is also suggesting that everyone else do the same. REMBER: ALL SHEEP WILL EVENTUALLY BE SLAUTERED!!